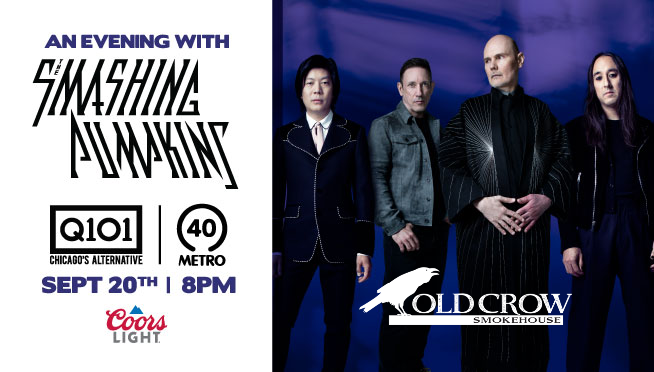 Join Ali and Q101 at Old Crow Smokehouse from 4pm-6pm on Tuesday, September 20th for the very Last chance to Win Tickets to see the exclusive performance by the Smashing Pumpkins at the Metro.
Don't miss your chance to win tickets and hang out with the crew, win cool prizes and enjoy some cold Coors Light!
Must be 21+ to enter to win! From Coors Light! Made to Chill!
Location:
Old Crow Smokehouse
3506 N Clark St, Chicago.
Tuesday, Sept 20th
4pm-6pm