"AAA projects 55.4 million travelers will head 50 miles or more from home over the Thanksgiving holiday travel period*. This year's Thanksgiving forecast is an increase of 2.3% over last year and marks the third-highest Thanksgiving forecast since AAA began tracking holiday travel in 2000. The top two years were 2005 and 2019, respectively." according to Inrix.com
Oh and 88.7% are expected to drive….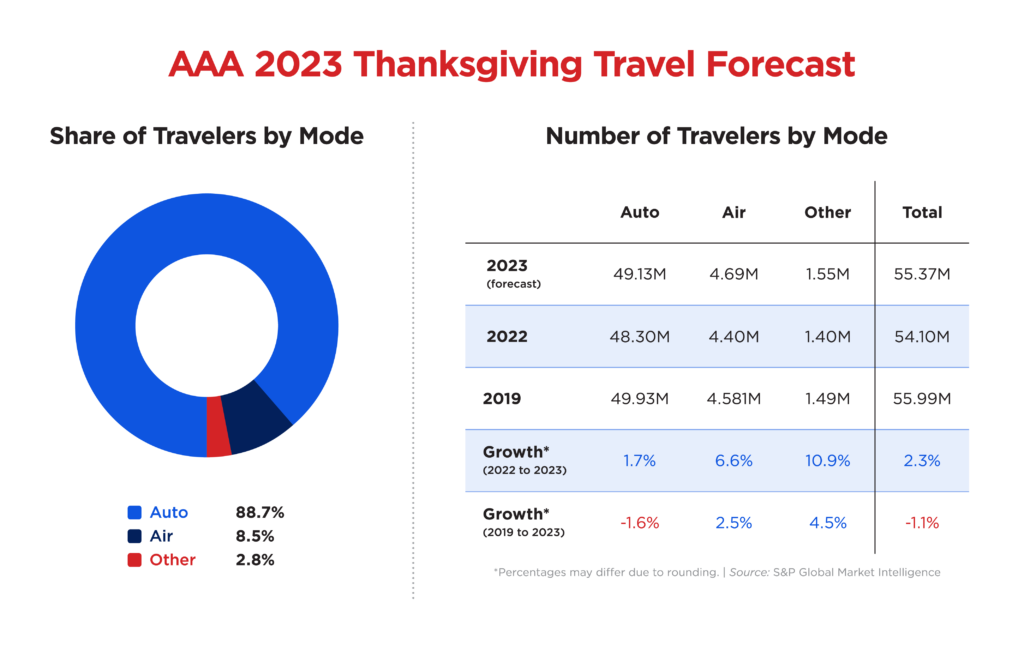 And to make travels woes worst, our busted ass interstates are planning more ramp closures!
But I found a driving hack, and present to you the best (and worst) time to get on the road this week.
The peak of the turd mountain that is the worst time to be on an interstate in Chicago is Wednesday at 4p.
| | | | | |
| --- | --- | --- | --- | --- |
| Chicago | Chicago to Milwaukee via I-94 W | Wednesday, 4:00 PM | 2 hours 1 minute | 18% |
Overall Busiest Day to Drive
Date
Time
Compared to Typical
Wednesday, Nov 22
2:00 – 6:00 PM
11.44%
Best and Worst Times to Drive
Date
Worst Travel Time
Best Travel Time
Wednesday, Nov22
2:00 – 6:00 PM
Before 11:00 AM
Thursday, Nov 23
11:00 AM – 3:00 PM
Before 10:00 AM, After 5:00 PM
Friday, Nov 24
12:00 – 4:00 PM
Before 11:00 AM, After 7:00 PM
Saturday, Nov 25
3:00 – 5:00 PM
Before 12:00 PM
Sunday, Nov 26
3:00 – 5:00 PM
Before 12:00 PM
So take a deep breath, get comfortable and crank Q101 while traveling this week (you can even bring us with you on the free Q101 app or stream from anywhere at Q101.com. Drive safe! <3 Lauren)