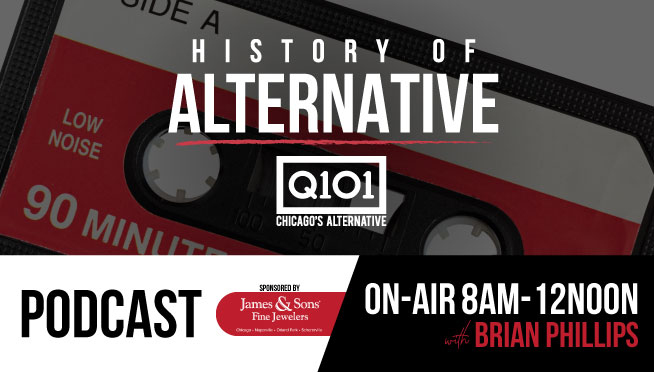 The History of Alternative Timeline!
What is alternative? It's one of those questions like, "what's the meaning of life?" No two people will answer in the same way.
Let's just say Alternative is music that runs around or against the mainstream. It's music that's created as an artistic statement first, and commercial product second. Sure, those artistic statements have found their way to the mainstream countless times through the years… decades… but there's something different… something special about them.
What is alternative? You'll know it when you hear it. Whether it's something etched into the "alt Rosetta Stone" by Iggy Pop or Kraftwerk, or something more current from the Killers or Twenty One Pilots, you just know… you know?
What is alternative? It's subjective. It's personal. It's the music, attitude and community for whom we built this radio station. Welcome to the History of Alternative. Listen to the History of Alternative every Sunday from 8A-Noon, hosted by Brian Phillips!
History of Alternative Playlists
Listen to The History of Alternative podcast!