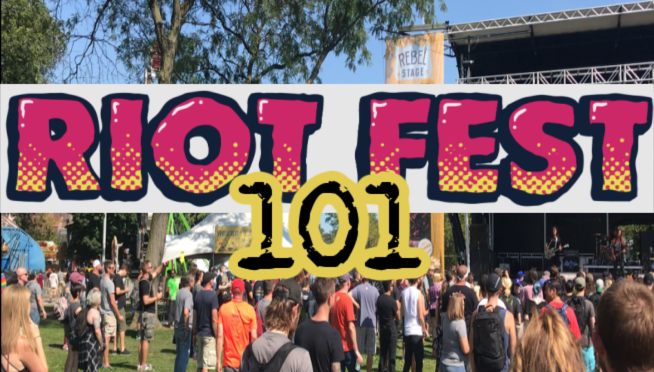 Class is in session. This is Riot Fest 101 — with Sunny Day Real Estate.
They hail from Seattle — yet, ironically, are considered the forefathers of Midwest emo. And as fast as they burst on the scene, it seemed their end arrived: Sunny Day Real Estate disbanded, with bassist Nate Mendel and drummer William Goldsmith leaving to join Foo Fighters and lead singer Jeremy Enigk opting for a solo run.
Stereogum listed the Top 10 songs from the band in a 2013 feature — and painted a picture of their place in the History Of Alternative:
"As grunge was ravaging their Seattle homebase in the early '90s, Sunny Day emerged as spiritual opposites: Where Nirvana wallowed in their own misery, Enigk and company exorcised theirs, blending post-hardcore propulsion with an expressiveness and sweetness untapped in most modern rock."

Stereogum, 2013
It's been a dozen years since Sunny Day Real Estate has hit the road, so while fans no doubt will be looking forward to seeing them at Riot Fest, casual music lovers should take the opportunity to check them out — you never know when you may have the chance again. They play the Radicals Stage on Saturday [8PM].
Tickets are on sale for Riot Fest 2022 — you can also check out the lineup and complete schedules.