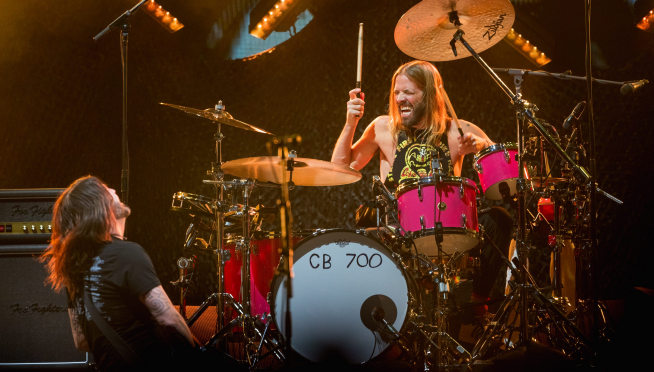 To say that it is difficult to rank the best moments of the UK version of the Taylor Hawkins Tribute Show is an understatement — which, in itself, should tell you the amazing display of love musicians from across all genres and generations showed last night for the the band's late drummer, Taylor Hawkins.
How about a teenage Shane Hawkins taking his father's place?
Or Dave Grohl — with pure raw emotion on display in "Times Like These"?
Pitchfork runs down the highlights from the all-star tribute, which included a surprise appearance from Sir Paul McCartney, among other musical legends. And check out some of the video clips below. Don't forget, the US version is still to come — September 27th at the Kia Forum in L.A.