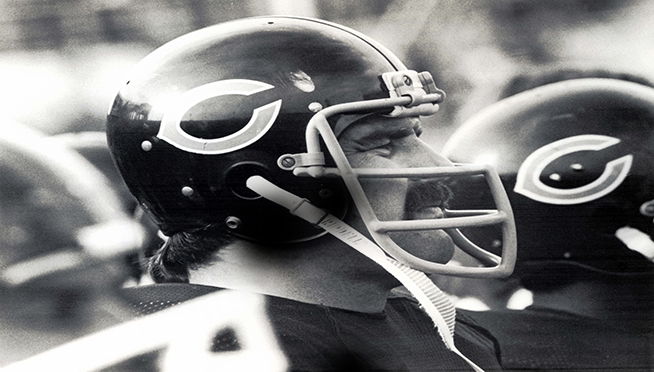 Dick Butkus is Chicago's Betty White. Hands down.
The 79 year old NFL Hall Of Famer took over the Chicago Bears Twitter account last night — and quickly went viral across the country for his antics.
The takeover began in an understated fashion:
Quickly followed by the antics you would expect out of your parents or grandparents, trying to navigate in a technologically advanced world:
Can we please talk about the sheer brilliance of this, though? How boring would it be if they did they standard "Hi, I'm Dick Butkus and I'm taking over Bears Twitter. #AMA."? Right?
Instead, the sports world stood up and paid attention. Some people got it. Others didn't. But last night was social media gold — and if you know the Butkus legacy, of gregarious-off-field personality-coupled with-acting-career, you probably figured out how much of this was 100% purposeful 😉
Go check out the Chicago Bears Twitter account for a smile today. And if you want to keep that magic going, Dick Butkus got verified this past summer and is an amazing follow. A prerequisite for any Chicagoan, really. (ESPECIALLY the way he skewers Aaron Rodgers and the Packers 🤣)
#fin. #TheEnd.