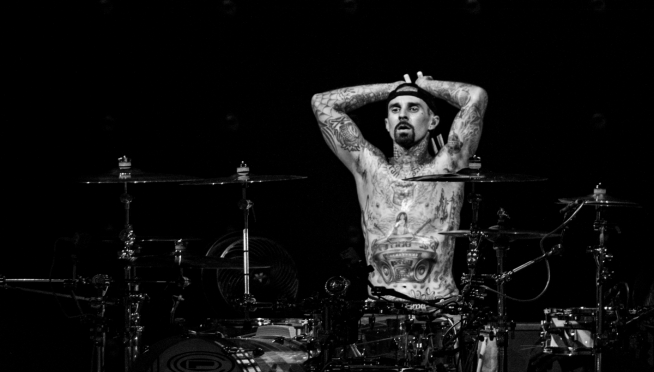 Dorothea Taylor, the "Godmother Of Drumming," has taken on one of blink-182's most famous songs — and has done so very well, as you can see below.
The 70-something year old has taken on other bands you know — but this cover is a little different. Mostly because she issued a challenge to Travis Barker:
"You're never too old, and you're never too young, to start playing drums," Dorothea continues in the video. "You probably never would have expected someone like me to play along to blink. I've learned my rudiments over the years and was able to incorporate and understand what Travis was playing. So, Travis Barker, are you watching? How about a drum battle?!"

— Dorothea Taylor
Well, Travis? We're waiting!