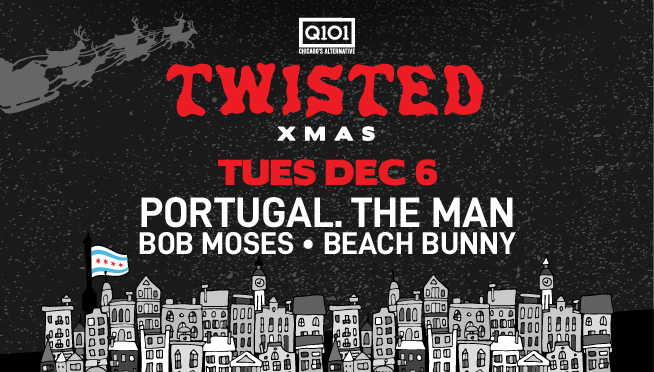 It's almost time for Twisted Xmas to return to Byline Bank Aragon Ballroom!
Portugal. The Man, Bob Moses, and Beach Bunny are helping us celebrate on Tuseday, December 6th. Tickets are on-sale now!
We're giving away tickets to this amazing show all day, Thursday, November 17th starting at 8:00am with Brian, Ali, and Justin!
Every hour on Thursday, you'll have the chance to win tickets!
When you hear the keyword, text it to 312-591-8300 for a chance to win!