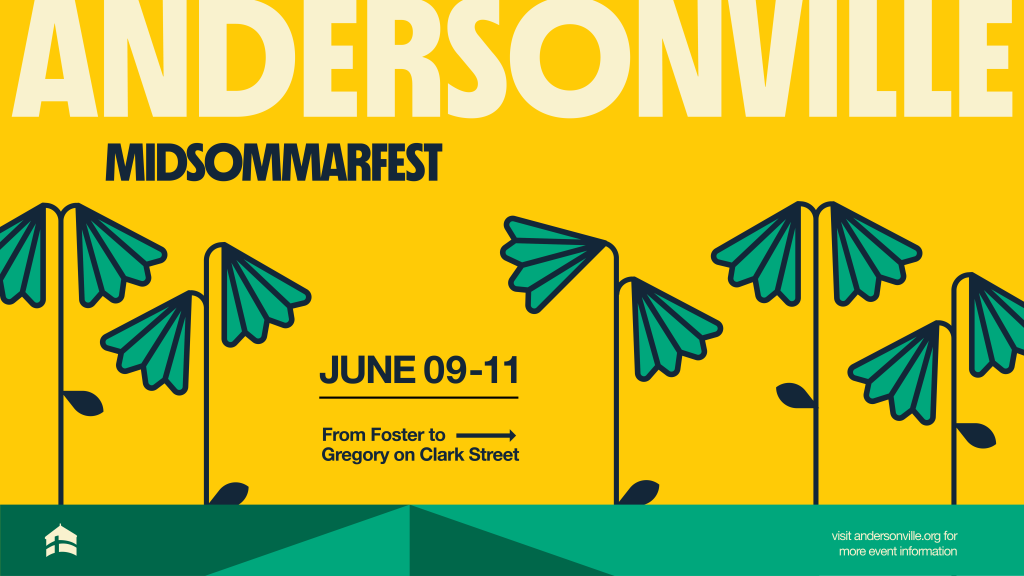 The Andersonville Chamber of Commerce DEI Committee creates a thriving community by upholding values of diversity, equity, and inclusion in the Andersonville Business District. Midsommarfest is Andersonville's annual street festival celebrating the traditional Swedish celebration of the summer solstice. This amazing festival is 3 days of fun and food, with 6 stages featuring musical artists from all over.

This family friendly event benefits the Andersonville Chamber of Commerce non-profit with portions of each suggested $10 donation going to a number of other non-profit organizations throughout Chicago!

You can find the line up, vendors, and more on their site!

Friday, June 9th – Sunday, June 11th

Located on Clark, from Foster to Gregory (just north of Catalpa).