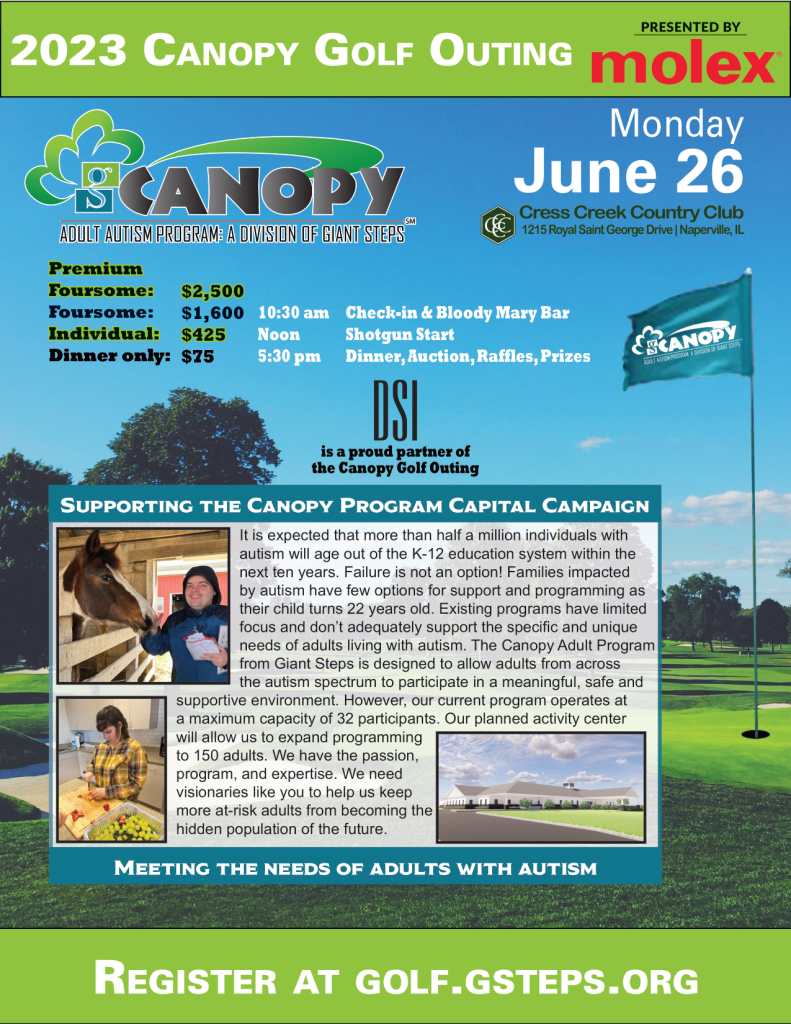 Giant Steps has been focused on providing education, therapeutic and recreational programs for Elementary, Junior High and High School students with Autism Spectrum Disorders (ASD), their families and the community.
On Monday, June 26th Giant Steps will be hosting the 2023 Canopy Golf Outing! The purpose of the fundraiser is to help raise money to build a larger building for adults with Autism in the Sugar Grove area.
Located at Cress Creek Country Club, 1215 Royal St George Dr, Naperville, IL
Find more info on this amazing organization here!