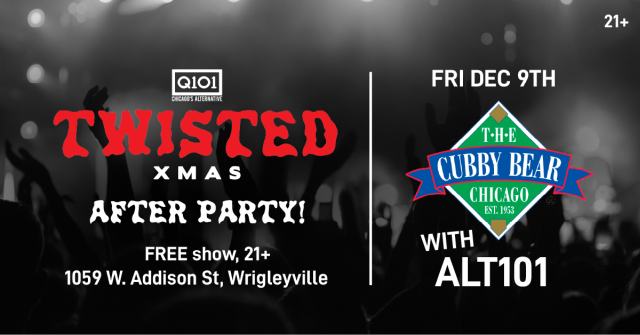 Twisted Xmas After-Party
With live performance by ALT101
The Cubby Bear (1059 W. Addison Street, Chicago)
Thursday, December 9th
Q101 and The Cubby Bear present a Twisted Xmas After-Party with live Music from ALT 101 on Friday, December 9th
After The 1975 finish their set at Twisted Xmas Night 3, head over to The Cubby Bear for an exclusive Q101 TWISTED XMAS AFTER-PARTY. This is a FREE SHOW!!
21+ Only